Things To Ask Yourself When Upgrading A Website
Having a web presence is indeed very critical in today's digital age. A website allows you to showcase your products or services, attract new customers, and build a professional online presence. It also provides a convenient way for potential customers to learn more about your business and make inquiries or purchases.
In addition, a website can help you establish credibility and trust among customers. By providing information about your business, including contact details, customer reviews, and a clear privacy policy, you can demonstrate that you are a trustworthy and reliable company.
A website can also be a valuable marketing tool. Optimizing your website for search engines can increase your visibility online and attract more traffic to your site. This can lead to more leads and sales for your business.
Time to upgrade your website?
Your website is not mobile-friendly:

 According to Statista, in 2022 there were more than 5 million smartphone users in the world which means that if your website is not responsive or does not work well on mobile devices, it's time to upgrade. With the increasing number of people accessing the internet on their phones, it's important to have a website that is easy to use and navigate on mobile devices.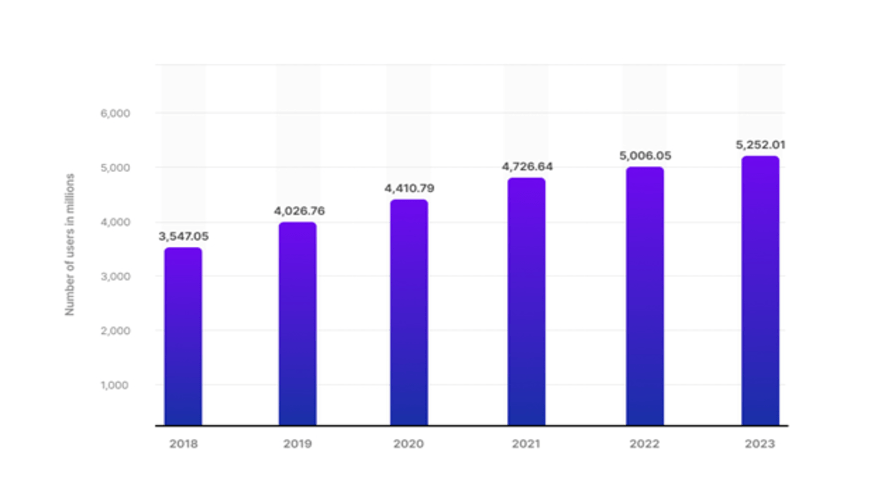 Your website is outdated: 

If your website's look and feel are outdated, it might be time to refresh the design and functionality. An old website with a poor design can cause visitors to leave it without interacting and giving the business a chance. The new and more attractive interface of the website attracts new customers as it improves the user experience, increases user engagement, and leads to more conversions.

Your website is difficult to maintain:

If you find it difficult to update or maintain your website, then you should switch your current website to a more user-friendly ecommerce platform like Shopify and Magento. You will find these well-developed & designed platforms easy to use for you and your consumers. You can hire an ecommerce development agency like CodeStrokes, which has experience in upgrading a website and can do the job for you.

User retention rate is not increasing:

 If you see that the customers are coming to your website, but the conversion rate is falling, then your website might need an upgrade. You can update your website with a loyalty membership program based on rewards for things like purchases and referrals. This is one of the many ways to keep your customers (and their friends) revisiting your website every now and then.

Website Security:

 If you haven't updated your website for so long, then there is a high chance of becoming vulnerable to cybercriminals who can compromise years of client information in one lapse. Regular upgrades increase the security of your website and prevent hacking.
Things to consider when upgrading your website
Once you have decided that you want to update your website, it's important to consider the following:
What are the goals of the website upgrade?

 Do you want to improve the user experience, increase traffic, or increase conversions? Every business has different goals and requirements. As an example, for an ecommerce website, the primary goal is to make the user's journey as easy as possible throughout a purchase.

Who is the target audience for the website?

 Understanding the needs and interests of your target audience will help guide the design and content of the website. Your target audience is a group of people with education, goals, interests, and problems as your ideal customer.

What features or functionality do you want to add or improve?

 Consider adding responsive design, a search function, a shopping cart, customer reviews, and videos, for example.

How will the website be maintained and updated going forward?

 If you have the resources to maintain the website in-house or you need to hire a web development agency to handle these updates. You will need an experienced resource to take care of future updates to your website, like integrating new functionality, creating more pages, etc.

What is the budget for the website upgrade?

 Budget is a significant factor when considering the upgradation of your website. Depending on the budget that you are planning to spend on product addition, website optimization, etc., you can prioritize the requirements accordingly.

How will the website be promoted?

 The promotion of products is equivalent to the promotion of your website. Consider how you will market the website to attract new visitors and drive traffic. Based on the targeted audience, you can go for different marketing strategies and promote your new & upgraded website.

How will you measure the success of the website upgrade?

 Sooner or later, you need to measure all of the efforts that you have put into the website upgrade. You can establish key performance indicators (KPIs) such as website traffic, conversions, and customer satisfaction to track the effectiveness of the upgrade.
Choosing the right platform
To meet your business requirements while upgrading your website, you might need to consider changing or migrating to an e-commerce platform. There are many different website platforms available, each with its own set of capabilities and features. We have listed out some popular website platforms with their major functionalities: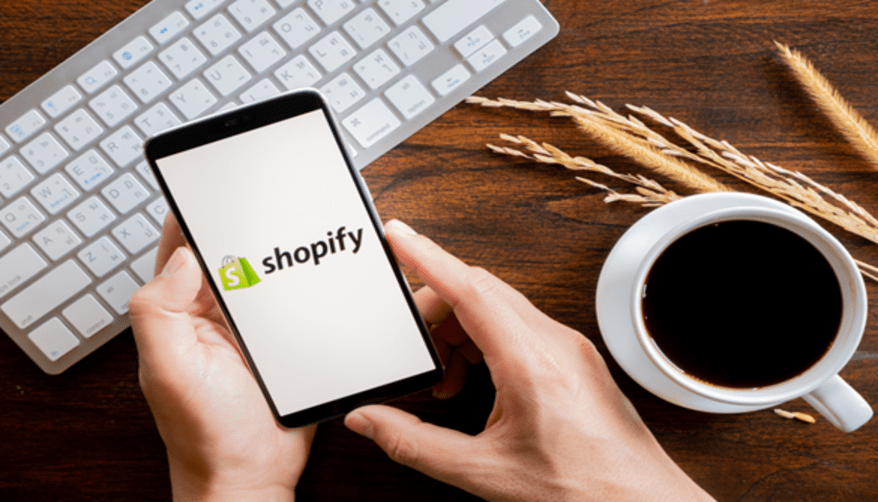 Shopify:

 Shopify is a widely-used ecommerce platform that offers a range of features for building and managing an online store. It includes a shopping cart, payment processing, and order management tools, and also offers a variety of design templates and integrations with other business tools. Shopify also provides Shopify Plus which provides benefits for websites with a very high volume of orders. Shopify Plus also offers access to advanced apps which help your business grow and better satisfy the needs of your customer. For example, merchants can benefit from using Shopify Flow by automating business processes in just a few clicks, removing the need to carry out mundane repetitive tasks.

WooCommerce:

 WooCommerce is a free, open-source ecommerce plugin for WordPress. It offers a range of features for building and managing an online store, including payment processing, shipping options, and the ability to manage products and orders. It is widely used by many companies and individuals.

Magento: 

Magento is a feature-rich ecommerce platform that is suitable for businesses of all sizes. It offers a range of tools for building and managing an online store, including payment processing, shipping options, and the ability to create custom reports and analytics.

Bigcommerce:

 As a premium hosted eCommerce solution, BigCommerce allows business owners to set up an online store, customize it to their liking, and then sell an unlimited number of digital, physical, or even service-based products. So long as you have access to a web browser and the Internet, you can build and manage your store from anywhere. BigCommerce does not require you to purchase any web hosting or install anything on your computer in order to use it.

Adobe Experience Manager (AEM):

 It is a cloud-based publishing platform developed by Adobe Systems Incorporated to create and manage websites, mobile apps, and other digital experiences. AEM provides tools for creating web content using its rich UI framework. The application can be deployed as a service or installed locally in client machines. AEM allows users to create dynamic websites and applications with minimal coding knowledge.

Custom Development: 

Custom website development can be a complex process, but it is an important investment for any business or organization looking for a tailored solution for their business requirements/ goals. You definitely need an experienced website development professional to do this job for you successfully.
Current Website Trends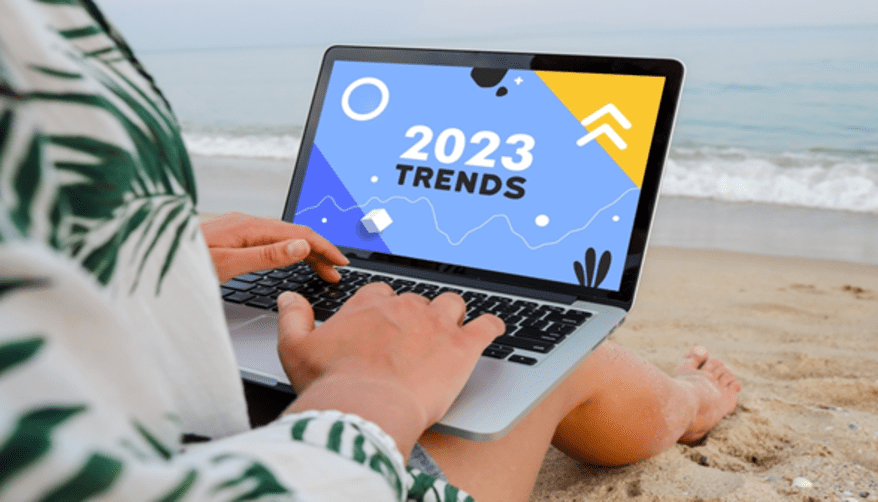 While you are at it, it makes sense to make sure that your website follows the current website trends and standards to allow a better customer experience. Some current trends in website design and development include:
Interactive Website design:

 A process of creating websites that are more engaging and interactive for the user. It involves the use of modern technologies such as animation, video, audio, and other multimedia elements to create an immersive experience for the user.
All Device Adaptive: 

Ensuring that a website looks and functions well on a variety of devices, including desktop computers, tablets, and smartphones.
Experimental Navigation:

 It refers to navigation patterns that subvert the traditional pattern (all-caps navigation across the top of the screen with sans serif typography). These experimental patterns can help create interest and guide users to move around the site in a specific way.

Use of Artificial Intelligence (AI): 

Incorporating AI into websites to provide personalized recommendations, search results, and other features.

Voice-enabled technology:

 is also becoming increasingly popular in web design and development. This technology enables users to interact with websites through voice commands and makes it easier for them to find the information they need.

Chatbots:

 Adding chatbots to websites to allow users to interact with a business or organization in real time.

Animation and Video:

 Adding animations to a website to make it more visually appealing and engaging. Hover animations have always been useful for subtle micro-interactions, keeping the visitor passively engaged. Incorporating video content into websites to engage and inform users.

3D Illustrations:

 this is a type of website design that has become increasingly popular recently. It combines the use of 3D graphics, animation, and sound to create an interactive experience for users. This type of design allows for more creative freedom than traditional web design and can help to create an immersive experience for visitors. 3D illustration is also great for creating engaging visuals that capture the attention of viewers and help to make a website stand out from the competition.

Card-based design:

 It is a style of website design that uses cards to display content in an organized and visually appealing way. The cards are often arranged in grids or other patterns and can contain text, images, videos, or other types of content. Card-based website designs are easy to use and can make websites look more modern and stylish.

Use of dark mode:

 Adding a dark mode option to a website to make it easier on the eyes in low light environments and to conserve battery life on mobile devices.
Are you looking to take your business to the next level? A professionally designed and developed website is a key component of any successful business. Our team of experienced web developers can create a custom website that is tailored to your specific needs and goals. We'll work with you to understand your target audience and develop a website that is easy to use, visually appealing, and optimized for search engines.
With a well-designed website, you'll be able to showcase your products or services, attract new customers, and increase conversions. Plus, our team will be available to provide ongoing support and maintenance to ensure that your website stays up-to-date and running smoothly.